Romans 9:31-32
But the people of Israel, who tried so hard to get right with God by keeping the law, never succeeded.  Why not? Because they were trying to get right with God by keeping the law instead of by trusting in him. They stumbled over the great rock in their path.
I stubbed my toe on that rock and fell on my face.
The coach asked if I was willing to give my shame to Jesus.
I told her that I didn't want to.
I didn't want to be the person who gave Him that.
If you love someone, you don't give them horrible gifts like that, do you?
If you love someone, you don't burden them with your problems, do you?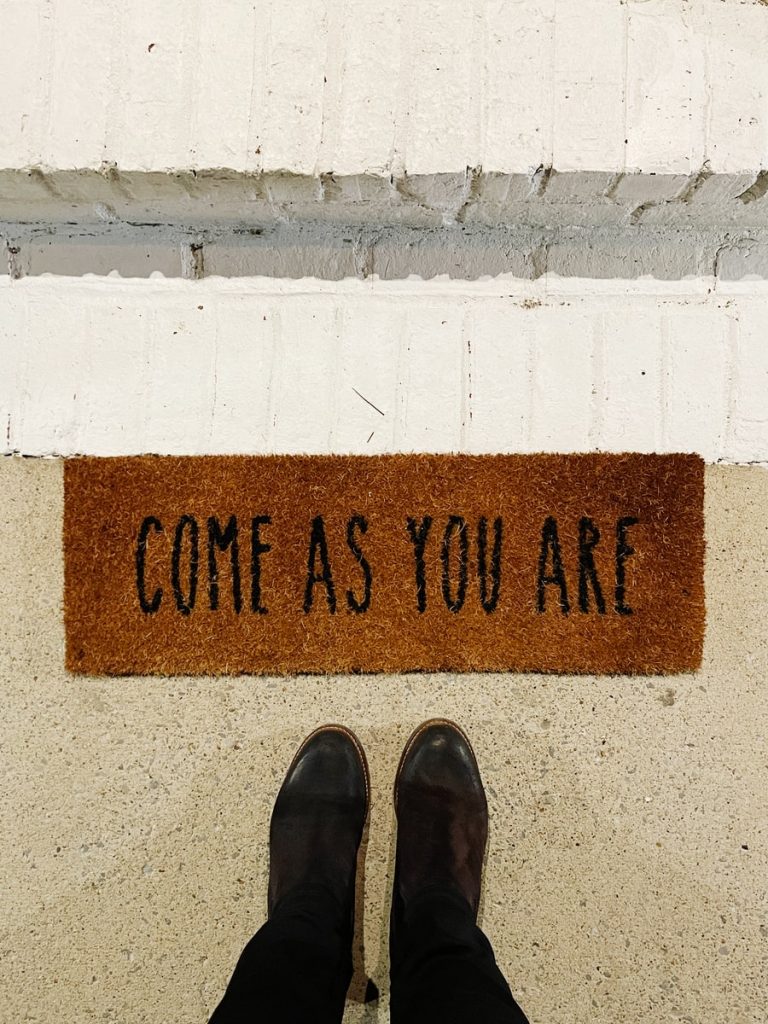 Giving Jesus shame, hurt, and guilt only seemed to make me feel worse.
More shame.
Yes, I was still focused on how it made me feel.
It was still about me, not Him.
Trusting in someone's grace and mercy is surprisingly more difficult than earning their approval.
If we have any ability to do something, it's easier to work for redemption.
When we can't say anything or do anything to improve a relationship, then we're forced to await our verdict wishing for grace.
No, that's not quite true.
We wish for something that is like grace that we deserve… at least, a little bit more than someone else.
Getting grace for free seems to confirm what we fear the most—that we are powerless, worthless without the person extending mercy.
Ah. There's the rock in the path.
Jesus can. I can't.
He loved me first. I didn't.
 He gives me value. I'm nothing without Him.
The only way to avoid stumbling over this rock is humbly stepping on it to stand.
Humbly allowing Him to be beneath us instead of us being beneath Him.
When He supports us and we do not support Him, we have union again with God.
Our relationship is right.
            What are you holding back from Jesus today?
            What limit or weakness are you ashamed to offer Jesus?
Offer it to Him in your shame.
Offer it to Him in its ugliness.
It's not a gift fit for a king.
It's a sacrifice fit for a savior.
Pastor Joshua
Have anything you'd like to add?
Leave a comment below!